Robotics Engineering Curriculum
Offer students opportunities to develop technical STEM and holistic skills through competition and career-ready practices with FIRST® Tech Challenge Class Pack.
Throughout this year-long course, students will create a robot and utilize tools for self-growth in technical skill development and engineering design. Each semester of the course culminates in an event where students present what they've learned and use their robot to compete in a class mini-game.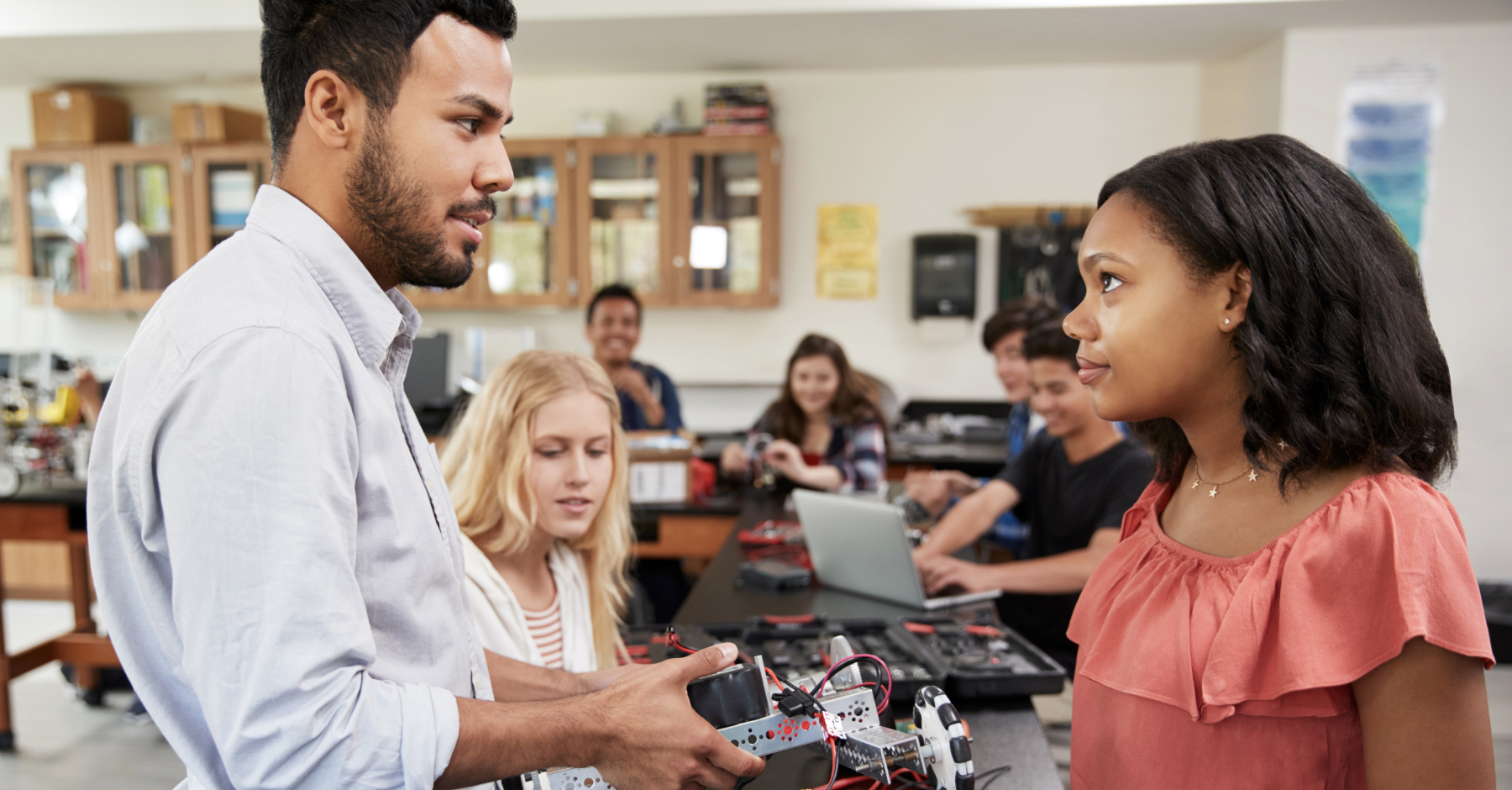 Bring FIRST Tech Challenge Class Pack to Your Students
Class Pack includes access to

digital

materials through the

F

IRST® Thinkscape Portal from August 2021 to September 2022. See the overview here.


Teacher Planning Support & Lesson Guides

Interactive student learning modules
Engineering Notebook Templates

Rubrics for assessing the engineering notebook, career readiness, and robot design
Teacher Guide for best practices and classroom management resources
Integrated physics simulations
Student knowledge checks

Students can earn digital badges through Tallo to demonstrate skills and competencies
1 Mini Game Kit - includes a manual and replica 8 x 8 playing field with two alliance zones from current competitive season challenge
You can request a demo of the FIRST Tech Challenge curriculum in Thinkscape and view our scope and sequence options for this year-long course, which can be adjusted based on student needs and to coincide with a competitive qualifying season or independent classroom experience.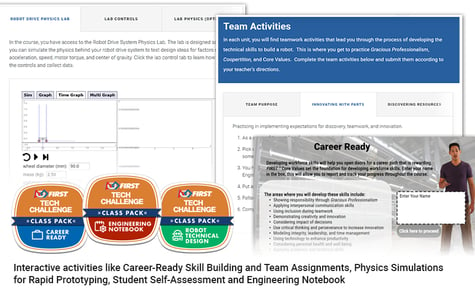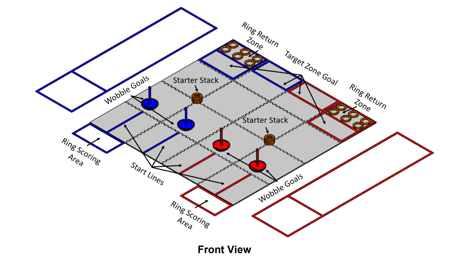 2020-2021 season game shown
---
Essential Program Elements
(not included with Class Pack)
REV Robotics Education Kit

Can be purchased separately through

FIRST.
This kit includes everything you need to build a basic robot that can be operated autonomously with the REV Control Hub and tele-op with gamepad. View technical specs and system requirements.
This kit includes:
REV Control Hub, REV Driver Hub, and necessary wiring

REV V3 Color Sensor

REV Touch Sensor

Webcam

Gamepad

180+ REV metal and plastic pieces including structure pieces, motion pieces, and wheels

Rechargeable battery pack and charger

1 core hex motor, 2 smart robot servos, and 2 UltraPlanetary Gearbox Kit & HD Hex Motor

Storage bin

Hardware and tools
If you have an affiliated FIRST Tech Challenge competition kit from TETRIX or REV, you can use your existing set to interact with the Class Pack curriculum.
We recommend no more than three (3) students per robot kit to provide all students an opportunity to practice coding and building during your sessions.
REV Robotics Education Robot Upgrade Kit (optional)

Can be purchased through the

FIRST

dashboard

.
The REV Robotics Education Robot Upgrade kit allows customers to expand their existing education robot kit and take a deeper dive into the two-semester curriculum with extended builds and sensors.
This optional kit includes:
Additional gamepad
Servo
Core Hex Motors
Wheels, gears, chain, sprockets to increase functionality
Individual Team Registration Grant
With each FIRST Tech Challenge Class Pack purchase, you are eligible to receive one individual rookie (first-year) team registration grant for a discounted price. Individual teams participate in season events run by local Program Delivery Partners and have the potential for progression to regional or national championships. Access Team Grant application.
$140 of the $275 Team registration
---
Standards Alignments
FIRST has completed an external analysis and mapping of FIRST Tech Challenge to national educational standards. See the available standards alignments.