Ignite Curiosity With Playful Learning
Harness young minds' natural curiosity and build habits of learning, confidence, and teamwork skills with FIRST® LEGO® League Discover Class Pack.
FIRST® Class Pack provides facilitators with the tools and resources to lead early learners through 10 sessions as they explore STEM through play using the LEGO® Education STEAM Park. These resources include scope and sequence options, which feature variations to customize activities to extend learning beyond the 10 sessions using FIRST and LEGO Education supporting materials.
To ensure students are acquiring knowledge and developing skills that are age- and grade-level appropriate, the FIRST LEGO League Discover Learning Progression can also be used to validate or assess students' knowledge and skills.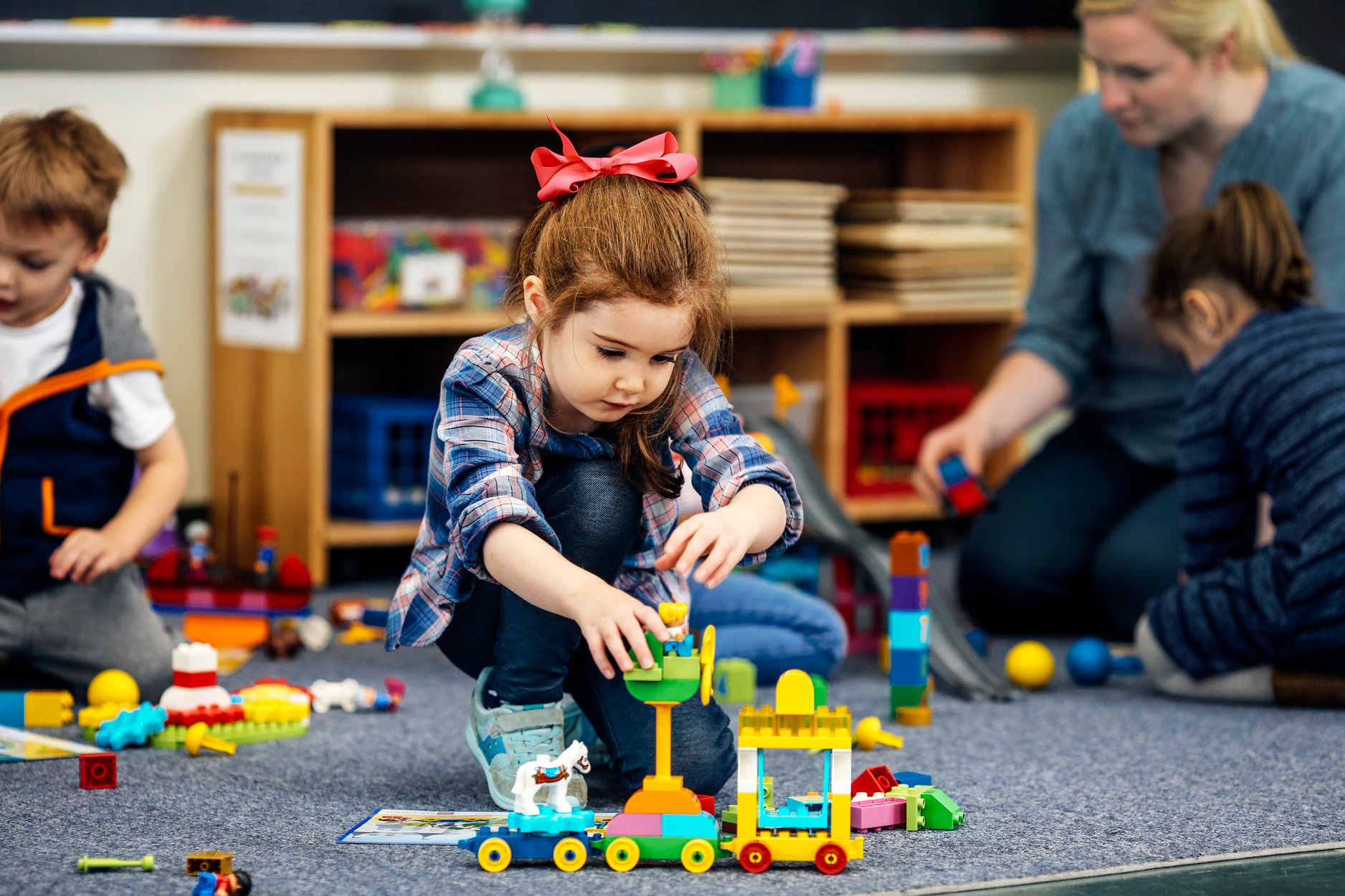 Bring FIRST LEGO League Discover to your students
Class Pack includes printed materials and digital access to resources through the FIRST Thinkscape portal.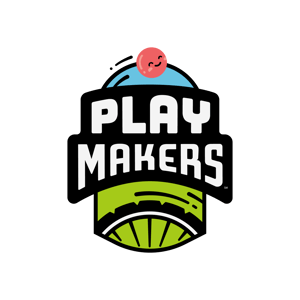 For our 2020-2021 robotics season theme, FIRST® GAME CHANGERSSM, powered by Star Wars: Force for Change, we'll be stepping into the world of sports, play, and fitness – moving, collaborating, competing, and celebrating.
There are opportunities to play all around us. In this year's FIRST LEGO League Discover challenge, PLAYMAKERSSM, your students will explore the activities we can do in all the different spaces and how we can ensure that our games and activities are fun and accessible for everyone involved.
Class Pack Includes:
Modification Guidance for COVID-19 Interruptions:

 Regardless of your learning environment this school year, FIRST has created guidance and options to help you engage your students in the FIRST experience. These suggestions and options are not prescriptive, and local health and safety regulations and guidance should precede any of the recommendations in this guide. >Download the guidance

T

eam Meeting Guide:

 This comprehensive guide is printed and also available digitally through the FIRST Thinkscape Portal and provides facilitators with guidance and lesson plans on how to run 10 sessions and end with a culminating celebration. It includes student outcomes, handy tips, suggested tasks, and questions. >View a sample

Engineering Notebooks:

These printed student

workbooks are also available digitally and provide open spaces to write and draw ideas to the provided prompts. One page of the notebook is filled in during two classes and children can use their engineering notebooks at their final event to share what they created. >View a sample
PLAYMAKERS

℠

Discover Sets:

These sets

 include an exclusive set of

LEGO

®

 DUPLO

®

 elements students will use as a starting point to explore how STEM relates to their world as they create an obstacle course.

Discover More Parent Engagement Sets:

  LEGO Six Bricks take-home sets for each student to extend and reinforce their habits of learning at home. 





FIRST® LEGO® League Discover registration materials for the 2020-2021 season are unavailable due to high demand. Sign up below to learn more and find out when registration opens for the 2021-2022 school year.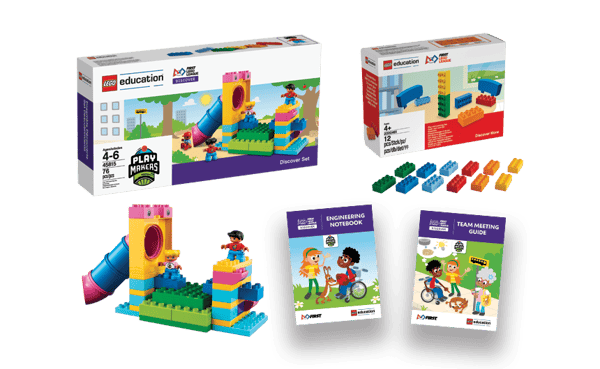 ---
Essential Program Elements
(not included with Class Pack)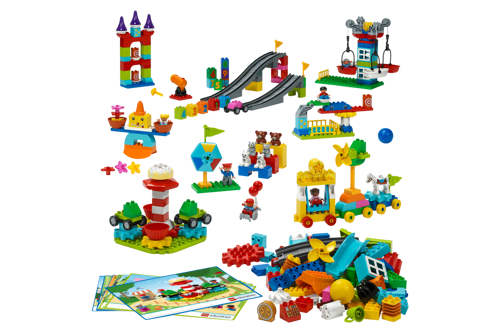 LEGO Education STEAM Park Set 
C
an be purchased separately through FIRST. 
STEAM Park builds on every child's natural curiosity and desire to create, explore, and investigate the world of early STEAM through creative play. Using the special selection of LEGO DUPLO bricks, children grow their understanding of gears, motion, measurement, and solving problems together in a fun and engaging way.  
Each reusable STEAM Park Set contains 295 LEGO DUPLO bricks, including gears, tracks, pulleys, boats, and figures.
---
Standards Alignments
FIRST has completed an external analysis and mapping of FIRST LEGO League Discover to national educational standards. Below is a list of the available standards alignments:
21st Century Skills

Common Core State Standards Alignment (ELA; Math)

Computer Science Teachers Association (CSTA)

Head Start Early Learning Outcomes

International Society for Technology Education (ISTE)

Next Generation Science Standards (NGSS)

Social and Emotional Learning Standards (SEL)

Standards for Technological Literacy (ITEEA)