Connecting to the World Through STEM Learning
Build a strong foundation for computational thinking and engineering skill development with in-classroom and structured after-school options with FIRST® LEGO® League Explore Class Pack.
FIRST® Class Pack provides the framework for facilitators to guide their students through 12 sessions where they'll use their Engineering Notebooks to explore the fundamentals of engineering through a real-world problem, learn to design and code, and create unique solutions made with LEGO® bricks and powered by LEGO® Education WeDo 2.0.
Resources available to facilitators include scope and sequence options, which feature variations to customize activities to extend learning beyond the 12 sessions using FIRST and LEGO Education supporting materials.
To ensure students are acquiring knowledge and developing skills that are age- and grade-level appropriate, the FIRST LEGO League Explore Learning Progression can also be used to validate or assess students' knowledge and skills.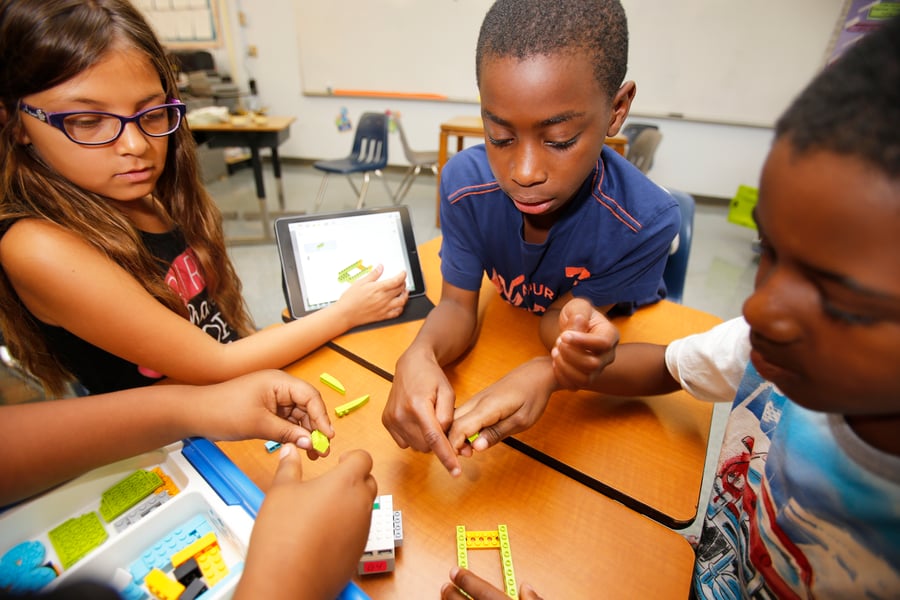 Bring FIRST LEGO League Explore to your students
Class Pack includes printed materials and access to digital materials through the FIRST® Thinkscape Portal from August 2021 to September 2022.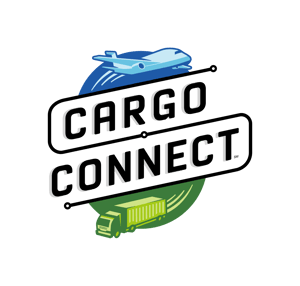 In this year's FIRST LEGO League Explore season, CARGO CONNECTSM, your students will get creative and use their critical thinking and imaginations to explore how cargo is transported, sorted, and delivered to its destinations.
Class Pack Includes: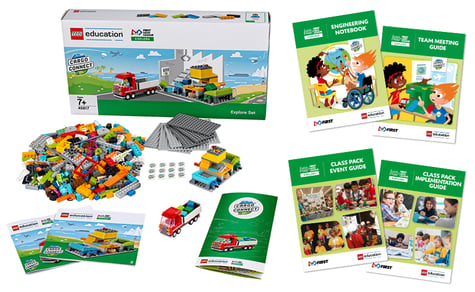 ---
Essential Program Elements
(not included with Class Pack)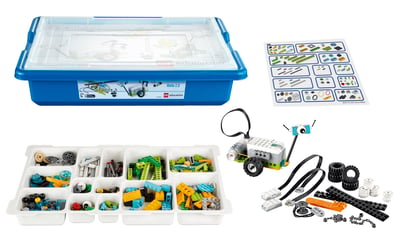 LEGO Education WeDo. 2.0 Core Set 
Can be purchased separately through FIRST. 
The reusable LEGO Education WeDo 2.0 Core Set is a hands-on STEM solution that combines the LEGO brick, classroom-friendly software, engaging standards-based projects, and a discovery-based approach. Designed with collaboration in mind, each Core Set supports introducing students to computational thinking and engineering principles in a fun and engaging way. View technical specs and system requirements.
For the best possible student experience, we recommend having at least one Bluetooth-enabled electronic device (computer/tablet) per four students.
Individual Team Registration Grant
With each Explore Class Pack purchase, you are eligible to receive one individual rookie (first-year) team registration grant for a discounted price. Individual teams participate in season events run by local Program Delivery Partners and have the potential for progression to regional or national championships or celebration events. Access Team Grant application.
$25 of the $99 Team registration
---
Standards Alignments
FIRST has completed an external analysis and mapping of FIRST LEGO League Explore to national educational standards. See the available standards alignments.