FIRST® LEGO® League
Where Young Innovators Practice Imaginative Thinking and Teamwork
FIRST® LEGO® League (Grades 4-8) gives students the chance to develop, design, build, and code LEGO® robots to perform autonomous missions on a themed playing field and design innovative solutions to a real-world problem inspired by the theme.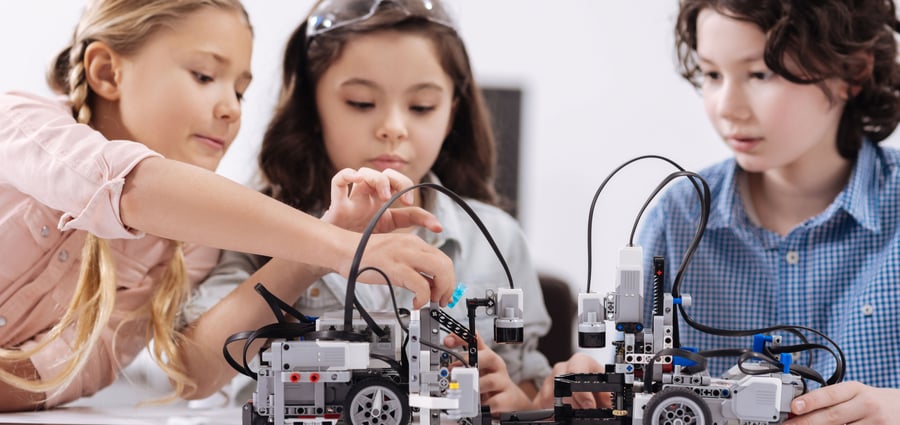 How to Bring FIRST LEGO League to Your Students
Individual Team
Designed for 10 students and guided by 2 adult coaches, individual teams follow a specific season timeline and are eligible to compete in local and regional events hosted by FIRST LEGO League program delivery partners. Learn more about this option here.
Class Pack
Designed to reach 30 students at one time, FIRST LEGO League Class Packs offer educators a fun, flexible, and convenient way to achieve STEM learning objectives and provide students with a pathway to high-quality, impactful STEM education from FIRST.
---
FIRST LEGO League (Grades 4-8)
Class Pack - 30 students
Includes:
Program Administrator's Guide: how to run school- or organization-based events and competitions for students (available online).
Team Meeting Guides:  breakdown of suggested activities to facilitate student progress through each session.
Engineering Notebooks: workbooks for students to guide their work through 12 sessions, record their ideas, and reflect on their progress.
CITY SHAPERSM Challenge Sets: Themed field mats and exclusive sets of LEGO® elements to build season-specific mission models.

LEGO® MINDSTORMS® Education EV3 Core + Expansion Set
Required but not included - Can be purchased separately through FIRST.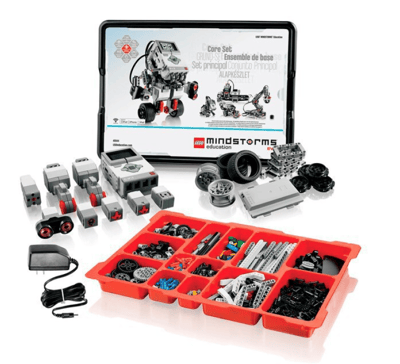 Reusable year-to-year and complete with over 1,000 parts, special elements, programming software, and storage, the LEGO MINDSTORMS Education EV3 Core + Expansion Set includes components needed to build and program a robot capable of completing FIRST LEGO League Challenge objectives.
EV3 Core and Expansion sets are needed at a ratio of 1 set per 3 students and can be purchased separately from FIRST.
---
Professional Development
Customized to meet the unique needs of upper elementary and middle school educators, teaching them how to inspire their students to become innovators by encouraging them to ask questions, define problems, and design unique solutions.
By the end of the two-day training, participants will:
Become knowledgeable in the engineering design process and learn how to utilize and reinforce the FIRST LEGO League Core Values
Build a LEGO MINDSTORMS EV3 robot and learn basic programming to solve robot game challenges
Get introduced to and gain knowledge of the Challenge Set and robot game
Learn how to guide students through a rigorous Challenge theme using both robotics and innovation to design solutions to solve real-world problems.

* FIRST LEGO League Professional Development does not teach participants to be expert programmers or builders.
"Thank you for this PD! It was really  helpful  and the organization really allowed us to follow along and learn quickly. Being able to do all of the different pieces of the challenge was super helpful!" – KIPP Foundation teacher