It's never too early to discover STEM
FIRST® LEGO® League Jr. focuses on building early interest in science, technology, engineering, and math (STEM) through a real-world challenge using research, critical thinking, and imagination.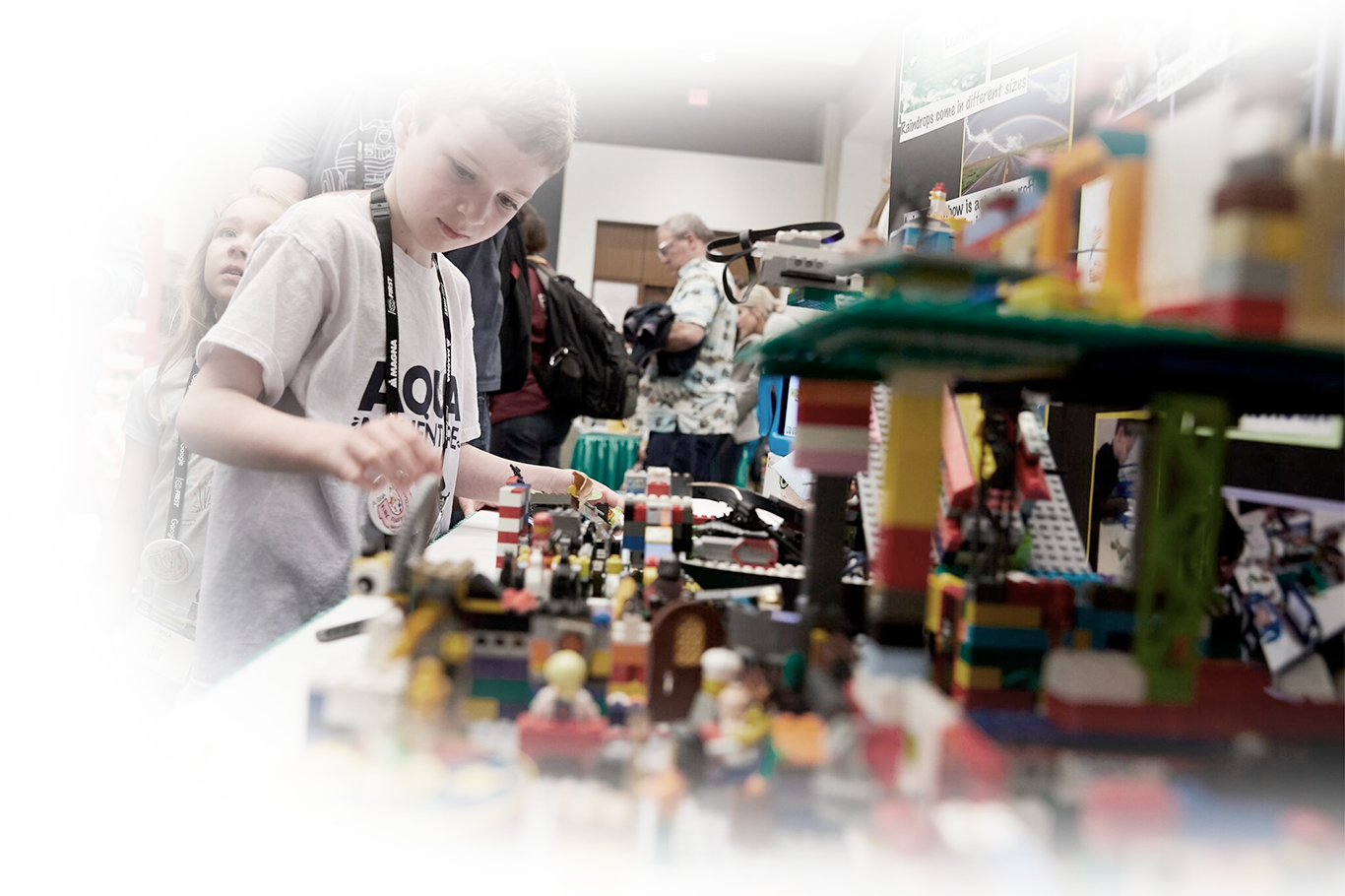 Designed to introduce STEM concepts and 21st century skills to students ages 6-10 while engaging them through a brand they know and love—LEGO®.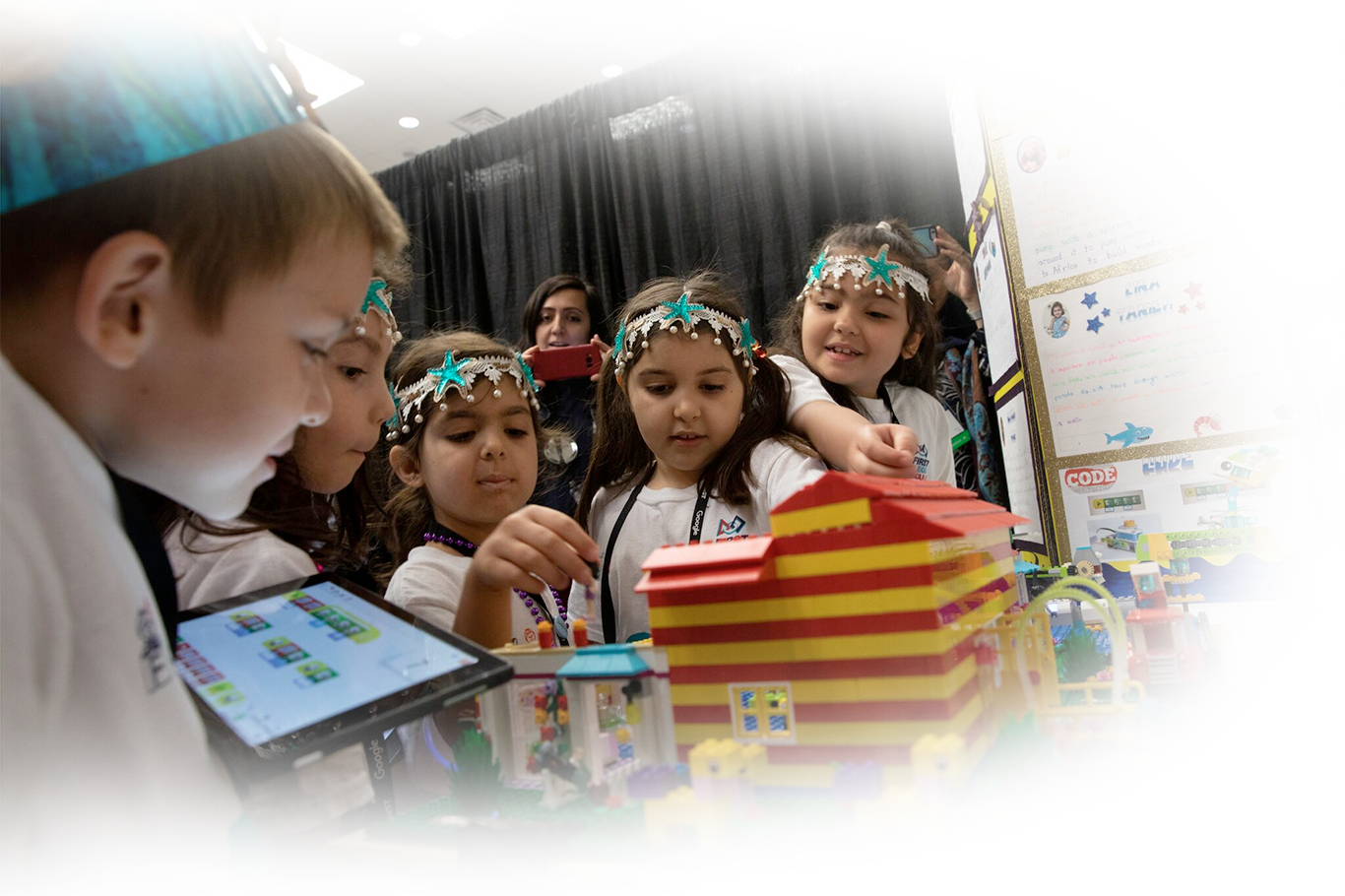 Guided by adult coaches and FIRST® Core Values: discovery, innovation, impact, inclusion, teamwork, and fun.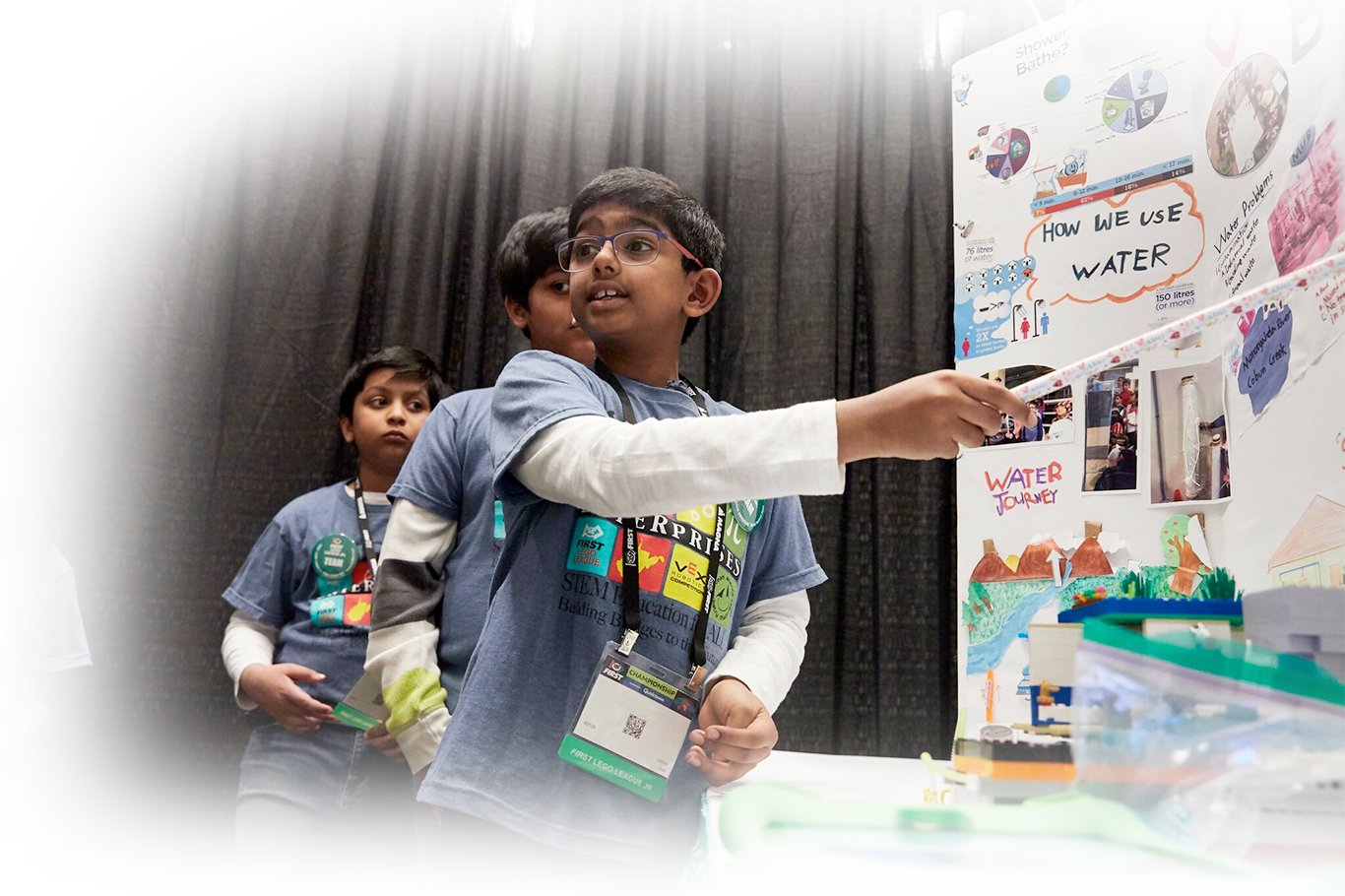 Students build models using LEGO® Education WeDo 2.0 and create Show Me posters to present what they learned at a season-ending Expo.
What makes a team?
A team is 2-6 students ages 6-10 and two or more adult coaches—with the desire to solve problems as a team. All skill levels are welcomed and needed. No technical experience is required.
Then what happens?
Once your team is registered, you have a wealth of information at your fingertips in our Resource Library. We give you a head start by announcing the theme months ahead of time — so you can begin researching with your team. Once the Challenge is released (August), teams will have access to all the season-specific information.
What does it cost?
There are never any "per student" fees; all costs for individual team members are assumed by the team as a group. Fees for annual team registration, a LEGO Education WeDo 2.0 set, and event participation cost approximately $300 per team. There are many fundraising opportunities and grants available for teams who need extra help.
"I was excited about the new ideas my son would learn about engineering, teamwork, and good values…He comes home excited to tell us about the new things he learned."
Sign up to learn more about FIRST® Launch 2019!
Sign up to learn more about FIRST® Launch 2019!
Sign up to learn more about FIRST® Launch 2019!
Sign up to learn more about FIRST® Launch 2019!