The FIRST® Mentor Network

Uniting teams and mentors to build a better future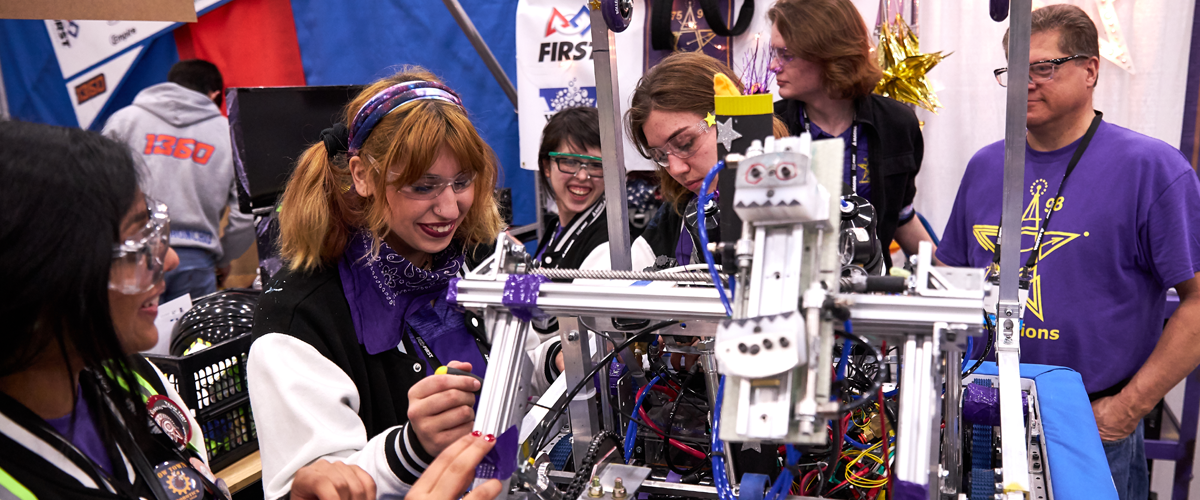 The FIRST® Mentor Network is an interactive platform allowing teams and interested mentors to easily find each other for virtual (or eventual face-to-face) mentorship. The community platform provides new and returning teams access to passionate, engaged mentors, while giving mentors the opportunity to use their unique skill sets and have meaningful involvement with one or multiple teams.
Create your team or mentor profile today.
You can find the FIRST Mentor Network from the Dashboard under the "Volunteer Registration" tab.
Mentors
More than ever, our FIRST teams need mentors to help ignite curiosity, empower, and guide the collective skills needed to make a positive impact on each other, and the world.  
The FIRST Mentor Network allows mentors to easily find one or multiple teams to work with virtually or face to face, locally or across the country, for a few hours or a season.
Mentors can be parents, teachers, professional engineers, veterans, and can be a person of any age who brings technical or non-technical expertise to the team. Bring your passion and expertise to a FIRST team.
All mentors must be at least 18 years of age and complete the required Youth Protection screening.

This platform is not for students to find teams in their area or for mentor to mentor communication.
Teams
Whether it is finding their people or finding their path, mentors help students gain the skills and confidence to forge ahead and build their future with FIRST.
Through more powerful mentorship relationships, your team will learn to use their collective skills to make a positive impact on each other, in their community, and even the world.
Build a team profile highlighting your successes, goals, and desired mentor skill sets and experience. Soon you'll be able to quickly find and communicate with FIRST verified Mentors to provide you and your team with expertise and collaboration.   
Only a team's Lead Coach/Mentor 1 or 2 may create a profile on behalf of a registered team

This platform is not for students/teams to communicate with other teams and students.
---


Together, teams and mentors can make a positive impact on each other,
in their community, and even the world.


Create your profile by logging into the FIRST Dashboard and clicking on the "Volunteer Registration" tab.
Frequently Asked Questions | Online Safety Tips
Tips for Creating Team Post | Tips for Creating Mentor Profile | Tips for Virtual Mentor Presentations
Additional questions about the FIRST Mentor Network?
Contact FIRST Customer Service at 1-800-871-8326, extension 0 or customerservice@firstinspires.org.
---
Check out additional volunteer opportunities with FIRST.


---

The FIRST Mentor Network is sponsored by: