Hello Friend,
Alliance Shipping Hub Changes

New this season in

FIRST®

Tech Challenge Scoring

Reminder: Complete Dean's Homework!



Alliance Shipping Hub Changes
Please make sure to read the
newest blog post
about changes that have been made to the Alliance Shipping Hub game element. Official in-person tournaments should ensure that the shipping hubs that are used either match or are modified to ensure they match.
Rookie Grant Deadline
New this season in FIRST Tech Challenge Scoring
Teams now have the ability to view the results of their robot and field inspections through an inspection sync at the event. Find this within the event in FIRST Tech Challenge Scoring for your traditional and hybrid events. Use the inspection checklist results to resolve any issues during the event.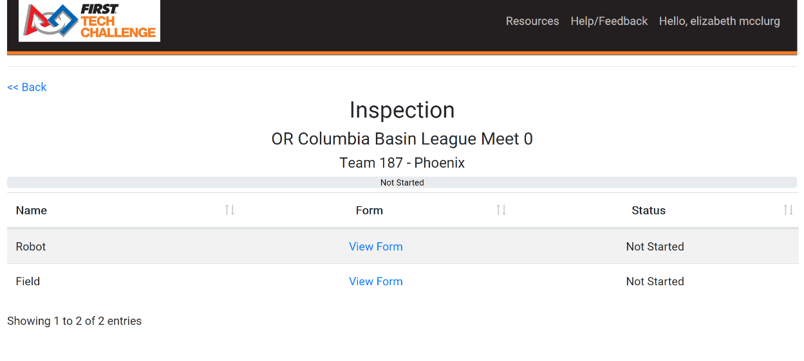 Team Webinars
Does your team have game-related, Dean's List Award nomination, or team scorekeeping and scoring system questions for the FREIGHT FRENZYSM presented by Raytheon season? We want to hear from you on these webinars and we hope your questions and answers can
Tallo
Help your team members make the most of their
FIRST
® experience! Encourage team members to include
their
FIRST
experience on their resumes, applications,
and
online with services like
Tallo
where they can request
FIRST
-specific badges that companies and colleges
Reminder: Complete Dean's Homework!
This year,
FIRST
Founder Dean Kamen's homework assignment is to celebrate Christa McAuliffe's legacy and spread the mission of
FIRST
by supporting sales of her commemorative coin in unique ways. Have your team members completed their homework?
Get some tips
.