Deadline Approaching! Founder's Reception RSVP Deadline: Make sure to let us know if you plan to attend the Founder's Reception at Dean Kamen's home on January 3, 2020. The deadline to sign up is today at noon E.T.
Regional, District, and FIRST® Championship Team Housing: Team Housing for the 2020 FIRST Championship events in Houston and Detroit opens today at noon ET.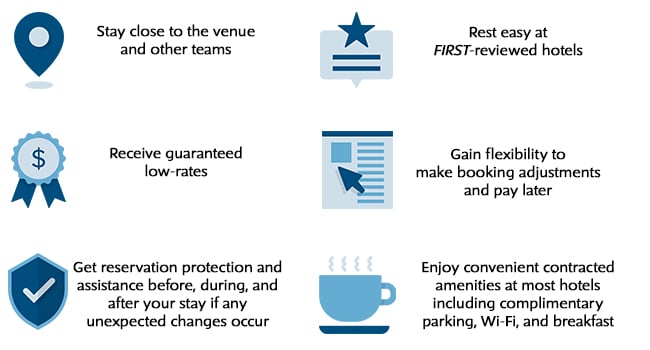 Visit the FIRST Housing & Travel page for hotel locations, booking instructions, and the team link to start choosing your housing blocks. If you're determined to attend FIRST Championship but awaiting official confirmation this season, you can still check out available hotels and rates now so you're ready to book when your team advances.
You can also start booking your 2020 regional and district event housing now so you can focus on building your robot after Kickoff. Many local event housing blocks close 2 – 3 weeks before.
Future FIRST alumni: Help team members as they consider their next steps! Whether pursuing education, enlistment, or employment there are FIRST alumni groups across the globe to help alumni stick with FIRST.
New FIRST gear for the holiday season: Looking for a last-minute gift for a FIRST enthusiast, a Star Wars superfan, or both? Visit the FIRST Store for limited-edition FIRST® RISESM, powered by Star Wars: Force for Change, apparel and accessories.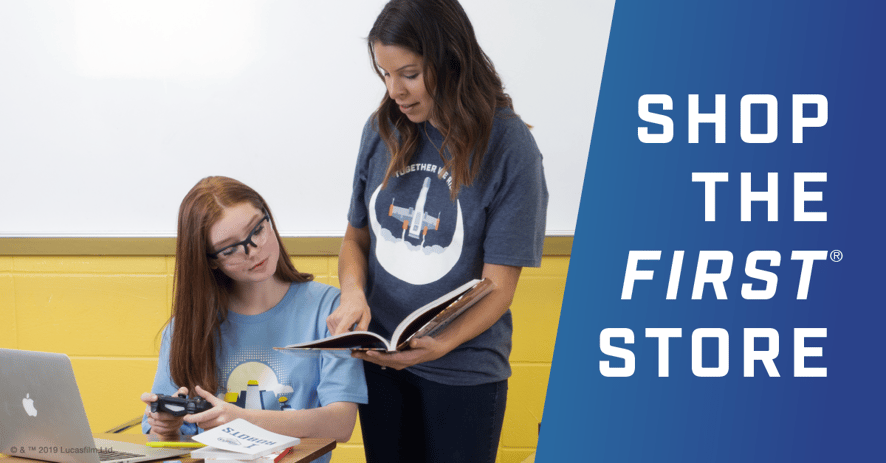 Youth Registration: Coaches and mentors serve a critical, guiding role on FIRST teams. We thank you for giving your time, resources, and energy to making the team experience an amazing one for your youth team members. We can help you keep your parents and your team members "in the know" and make sure they don't miss out on any of the news and valuable information coming from FIRST.
Help improve our communication to FIRST youth team members and their parents by asking parents to register their youth today!
Why is this so important?
Allow us to keep in touch with students about scholarships, internships and career opportunities
Make it easier to create a team roster needed for events
Provide FIRST with demographic data to help improve and grow our programs*
Provide your team members with the ability to apply for team awards (FIRST® Robotics Competition only)
Minimize the amount of paper containing personally identifiable data being collected at events
*FIRST uses youth information to understand who our programs are serving – ensuring that they are accessible to all. We also utilize aggregate information to meet sponsor requirements, such as the total number of team members and the percentage of boys and girls. Private information is not shared.
Get started today and learn more about registering youth team members by visiting our Youth Registration Overview page, and we encourage you and the parents to reach out to our Team Support group for assistance with youth registration. Our agents can troubleshoot issues and update account information if needed. They can be reached via email at firstteammembers@firstinspires.org or by calling 1-800-871-8326 between 8:30 a.m. and 5 p.m. ET, Monday through Friday.