Hello Friend,
Coming to you from FIRST® LEGO® League HQ in Manchester, NH, USA.  
Did you recently register your team? Welcome! Catch up on previous team email blasts here.  
QUOTE OF THE WEEK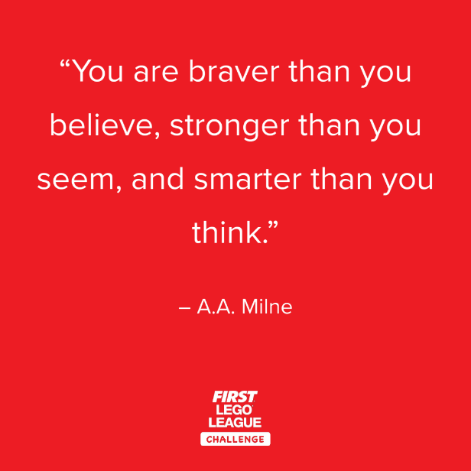 WHAT EVERYONE'S TALKING ABOUT
Hear from Transportation Experts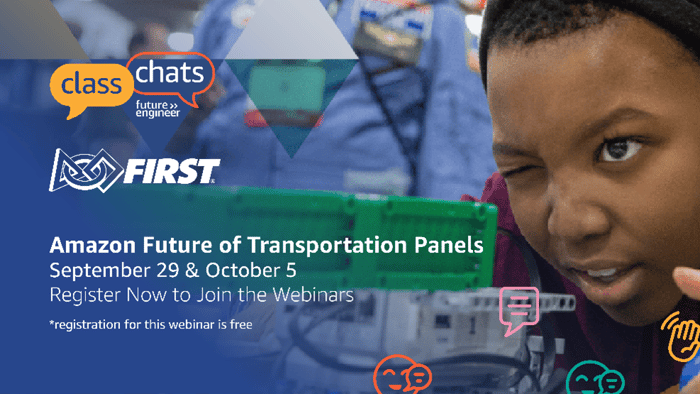 In partnership with Amazon, we are launching two new transportation-themed

Class Chats panels

to help keep
your students' minds moving as they return to school and/or prepare for their
FIRST
®
LEGO
®
League season. The panels will be especially helpful for teams looking for Innovation Project inspiration and resources.
Join us for our first panel, Amazon Transportation 101,
on Wednesday, September 29, at 3 p.m. Eastern Time. Students will learn how Amazon delivers packages all the way to their doorstep and meet experts from each part of our transportation process ("Global, First, Middle and Last Mile"). Register now.
Watch Galactic Builders Season 2 Episode 2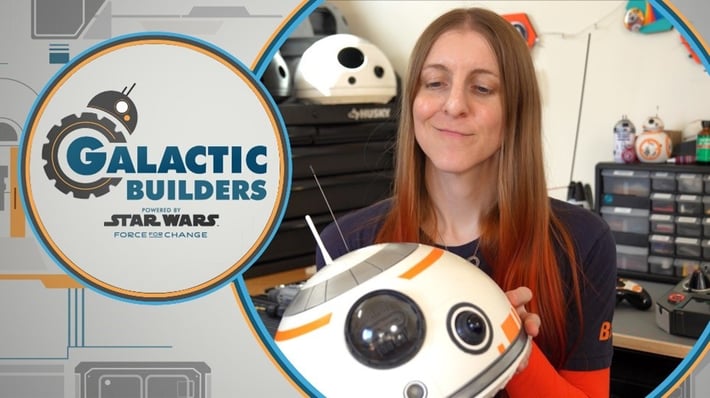 In "Building Community with a Star Wars-Inspired
Droid Builder,"
learn how people like Psy DeLacey, an experienced droid builder and Technical Director at Pixar,
have helped create a fun and supportive community that
learns and builds together. We also head to Texas and
meet a FIRST

®
Robotics Competition team, The Iron Tigers,
to learn how they build their own Star Wars-inspired droids.
Watch episode 2 now
featuring The Iron Tigers.
The future is bright with your CARGO CONNECTSM team in the driver's seat!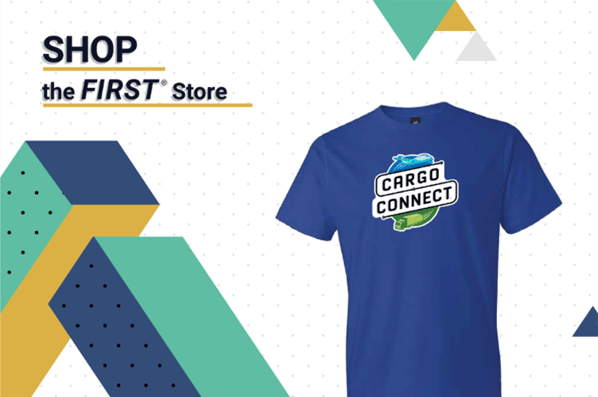 Travel full speed ahead with an exclusive CARGO CONNECT t-shirt, available now in the FIRST® Store. Shop now!
Call for Teams with Patents 
Has your team pursued intellectual property protection for
a past Innovation Project? Whether it was a provisional patent, submitting an application for a full utility patent (or equivalent in your home country), or receiving a patent, please let us know. FIRST has an ongoing relationship with the Office of Education and Outreach at the United States Patent and Trademark Office and we occasionally have opportunities for teams who have chosen to pursue intellectual property to help educate others on how it is an important part of the innovation process. If this applies to your team, please email globalinnovation@firstinspires.org.
CELEBRATION AND SHOUT-OUTS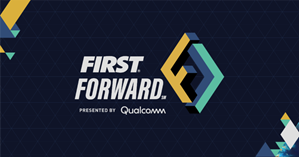 What's your team working on this week? Let us know with a tweet to @firstlegoleague or Facebook post and make sure to use #CARGOCONNECT!