Combining the excitement of sport with the rigors of science and technology
We call FIRST® Robotics Competition a unique sport where every kid who plays can "turn pro." High-school student participants call it "the hardest fun you'll ever have."
Registration for the 2019 season has closed, but we can't wait for you to join us next season!

Sign up to receive expert tips on how to start a FIRST Robotics Competition team, where you can watch live competitions around the world, and exclusive access to all special announcements when registration for the 2020 season opens in May.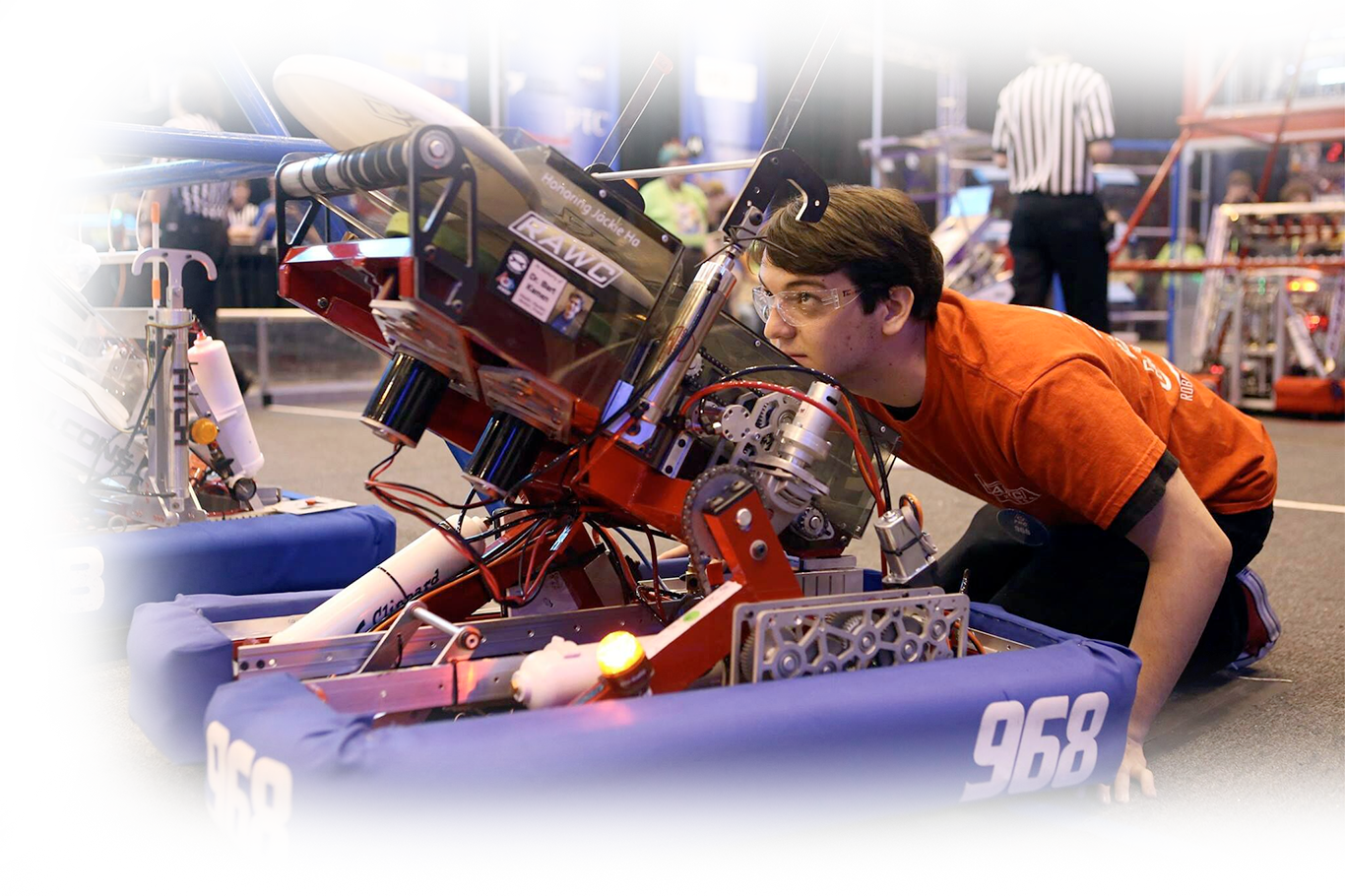 Under strict rules and limited time and resources, teams are challenged to raise funds, design a team "brand," and hone teamwork skills. Participants are eligible to apply for $80M+ in college scholarships.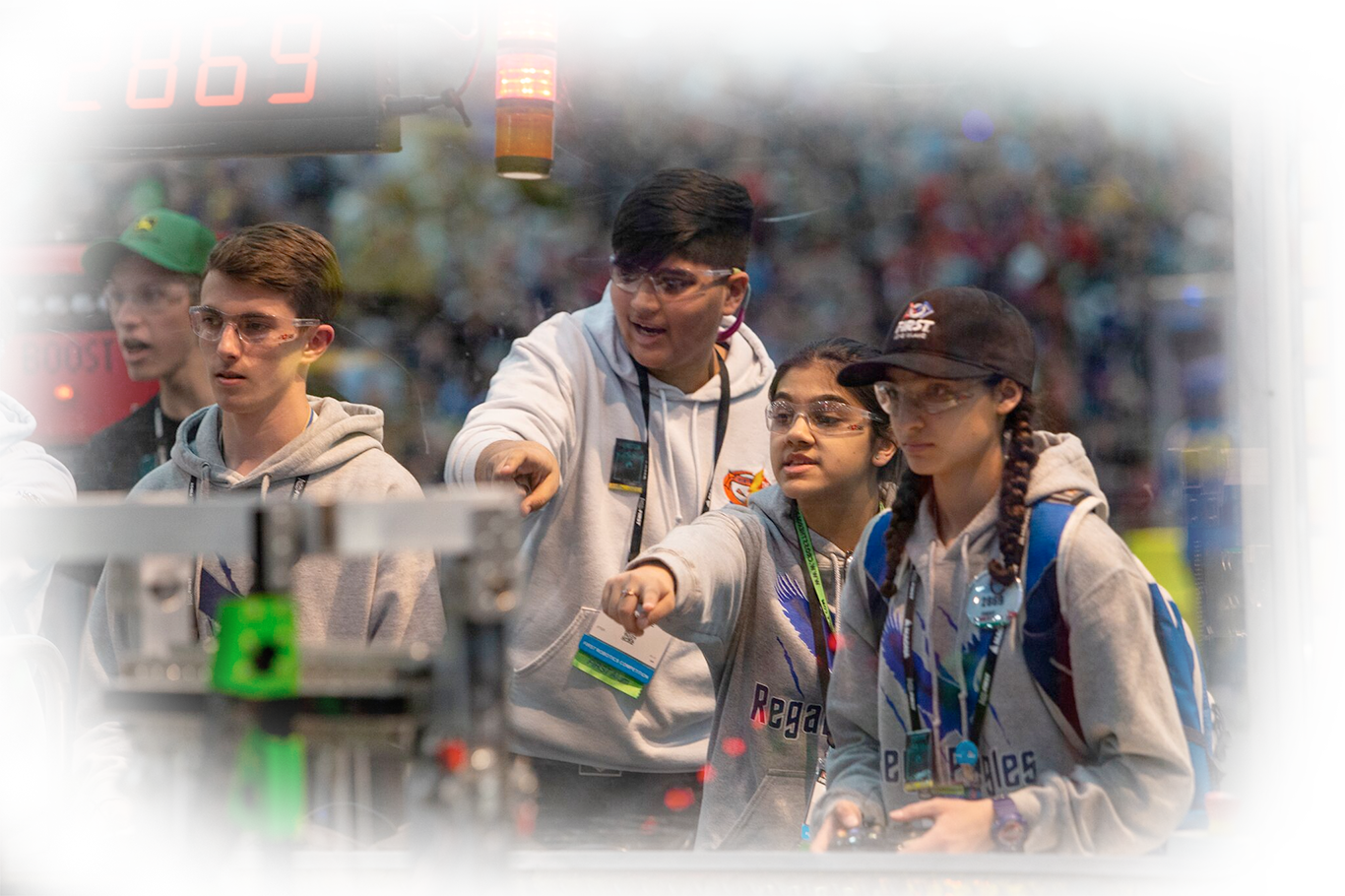 Teams design, build, and program industrial-size robots to play a difficult field game against like-minded competitors.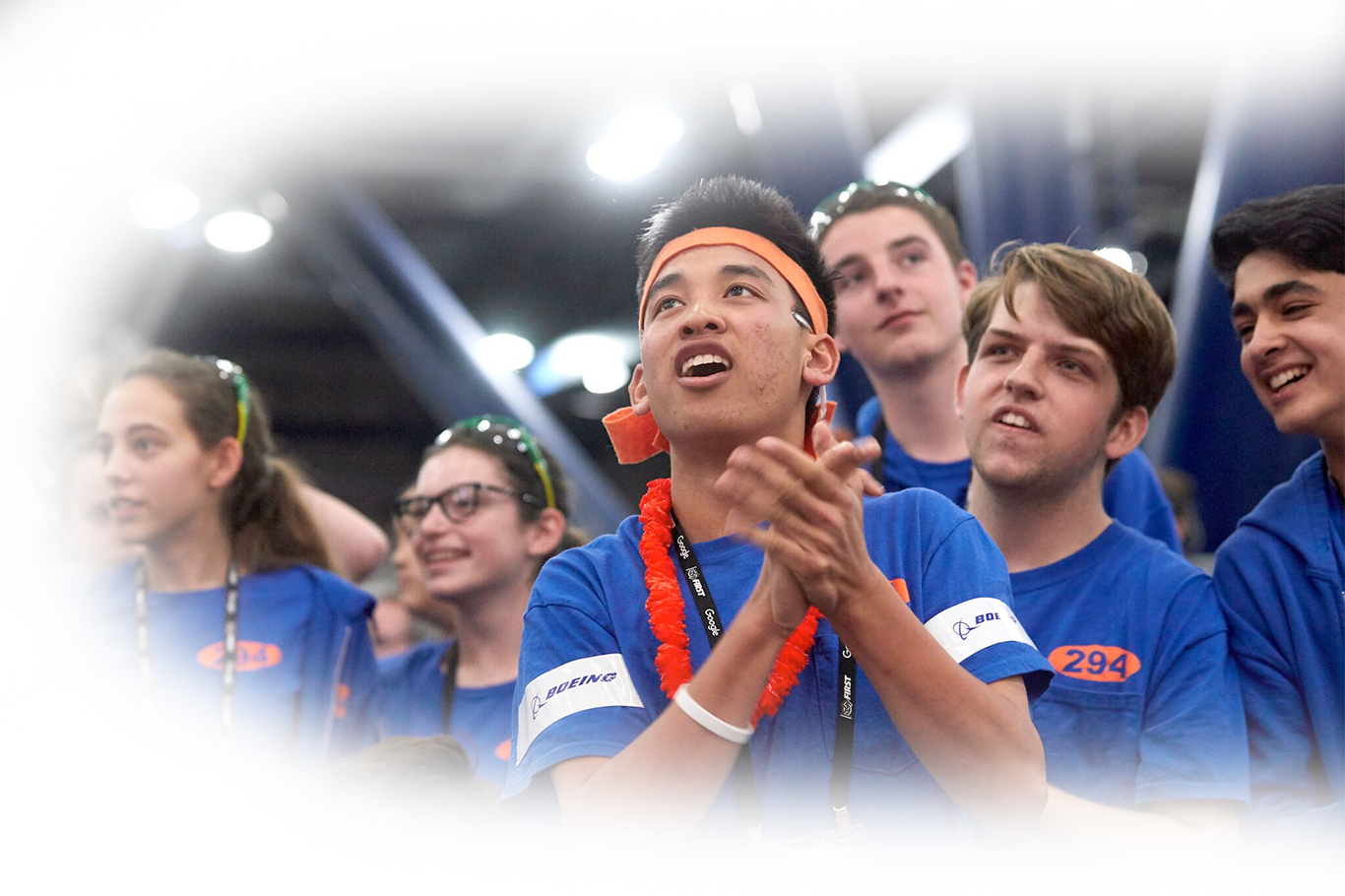 Volunteer mentors lend their time and professional talents to guide each team. Each season ends with an exciting FIRST Championship.
What makes a team?
A team consists of students ages 14-18 willing to put in time after school, and to do any job to help their team succeed (lots of jobs available for all skill levels and interests), plus adult mentors with both technical and non-technical expertise motivated to "coach" the team through build and competition season (and beyond).
Then what happens?
The "official season" begins early in January when the season's Challenge is announced at a Kickoff ceremony. Teams are then given limited time to create their robot. District and regional competition events start in late February and continue through April. Teams that qualify are invited to FIRST Championship, held at the end of April.
What does it cost?
Annual fees for team registration,
a robot kit of parts, and event participation are $5,000 - $6,000. Additional costs for travel, food, team shirts and other optional items will vary. All costs for individual team members are assumed by the team as a group. FIRST offers many fundraising tools, and grants may also be available, as well as sponsorships.
Sign up to learn more about FIRST® Launch 2019!
Sign up to learn more about FIRST® Launch 2019!
Sign up to learn more about FIRST® Launch 2019!
Sign up to learn more about FIRST® Launch 2019!