679K+
Participating Students
$80M
In Scholarship Opportunities
It's time to be
GAME CHANGERS
Project-based, hands-on FIRST® programs introduce students to engineering and coding/programming in an inclusive, creative, and hopeful environment where students work collaboratively to solve a yearly robotics challenge. Boosted by a global support system of mentors, educators, volunteers, sponsors, and alumni, our PreK-12 programs are designed to inspire innovation and help young people build a better future.
Team registration is now open for all programs. Ready to get in the game?
---
For centuries, sports have played an integral part in our culture. The FIRST community is building a culture that recognizes the athlete in each of us. This season, our programs represent the evolution of our sports and activities that make us physically and mentally strong. We're teaming up with Disney and Lucasfilm for our 2020-2021 robotics season theme: FIRST® GAME CHANGERSSM, powered by Star Wars: Force for Change. It's time to redefine the game and revolutionize the way we play and move.
FIRST® LEGO® League introduces STEM to children through fun, exciting hands-on learning. Participants gain real-world problem-solving experiences through a guided, global robotics program, helping today's students and teachers build a better future together. FIRST LEGO League's three divisions inspire youth to experiment and grow their critical thinking, coding, and design skills through hands-on STEM learning and robotics centered around a yearly theme.
FIRST® Tech Challenge teams work together to design, build, and program a robot to play a themed competition challenge by brainstorming innovative ideas, exploring advanced engineering concepts, and developing career-ready practices.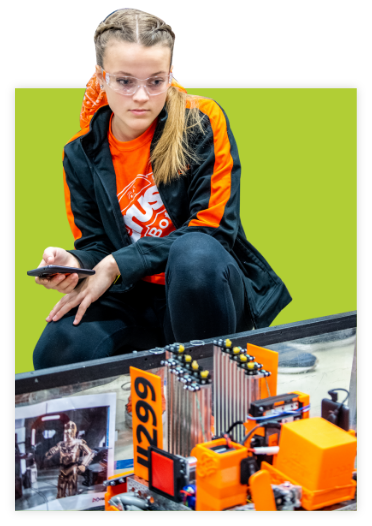 Under strict rules and limited time and resources, FIRST® Robotics Competition teams are challenged to create a team identity, raise funds, hone teamwork skills, and build and program industrial-sized robots to play a themed field game in an action-packed alliance format. It's as close to real-world engineering as a student can get.
The Walt Disney Company is committed to providing today's youth with inspiration and opportunity through transformative programming and has been a proud supporter of the global PreK-12 nonprofit organization, FIRST, for over 20 years. For a second year, Lucasfilm and parent company Disney are excited to team up with FIRST to inspire the next generation of heroes and innovators as part of the Star Wars: Force for Change philanthropic initiative.
EXPERIENCE FIRST
FIRST combines the fun and excitement of traditional sports with the rigor of STEM learning and the inspiration that comes from community. For three decades, FIRST participants have developed self-confidence in STEM, meaningful relationships with mentors and friends, and valuable, real-world skills that open pathways and help young people build a better future. Our programs are proven to encourage students to pursue education and careers in STEM-related fields, but they also inspire kids to become leaders and innovators in any industry.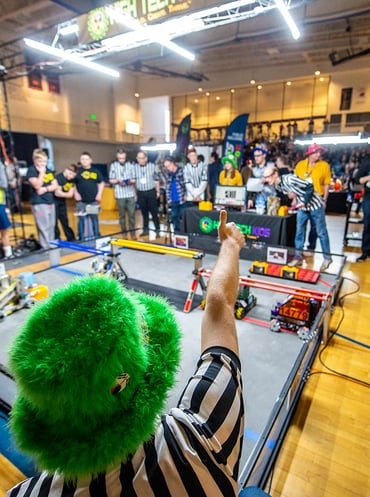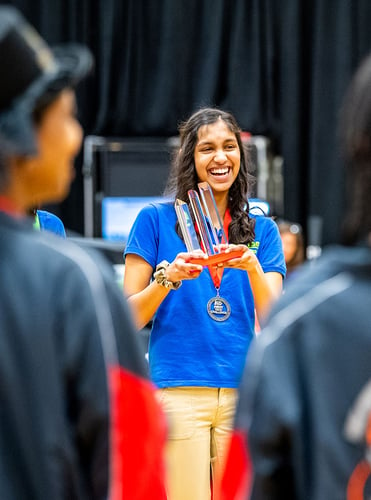 FIRST programs use strategies known to increase STEM interest among students in PreK-12, including a culminating celebration event where students can showcase what they created and learned. To address the impact of the COVID-19 pandemic, we're planning for the year ahead to ensure a quality, flexible FIRST program experience remains available for young people, when and where we're needed. Our first priority, as always, is the safety and wellness of the FIRST community. Learn more about what we're planning for the 2020-21 season.
Gear Up with FIRST
The FIRST Store is your source for authentic FIRST merchandise made exclusively for the FIRST #STEMsquad. Choose from the newest gadgets, t-shirts, apparel, hats, backpacks, accessories, and fun gift ideas.