This season, we're stepping into the world of sports, play, and fitness – moving, collaborating, competing, and celebrating. In PLAYMAKERSSM, FIRST® LEGO® League Discover and Explore students will explore the activities we can do in different spaces for play and how we can ensure that our games and activities are fun and accessible for everyone involved.
Get started by signing up below and receive details about the season, resources for remote participation, and how to join our accessible, fun, hands-on learning program.
PLAYMAKERSSM
Opportunities to play are all around us. In the PLAYMAKERS challenge, the creativity of young minds will transform our play spaces. What activities can we do in those spaces? How can the games and the places where we play change to reflect the people playing or the equipment we have?
This season, FIRST LEGO League Discover and Explore participants will harness their natural curiosity and use their critical thinking and imagination to explore what future spaces for play will look like. Guided by adult coaches, children will work together to solve fun engineering challenges and build models using LEGO® bricks, gaining habits of learning, confidence, and teamwork skills along the way.
Are you ready to play? Join the FIRST LEGO League community for PLAYMAKERS, part of the 2020-2021 FIRST robotics season, FIRST® GAME CHANGERSSM, powered by Star Wars: Force for Change. Get started!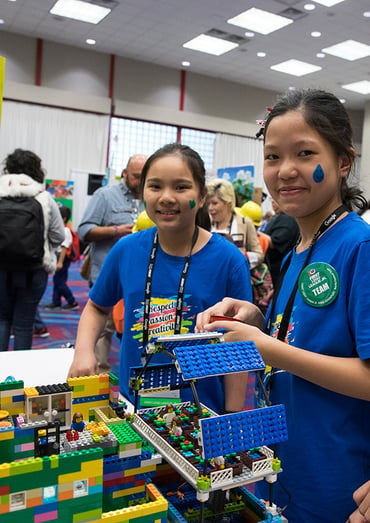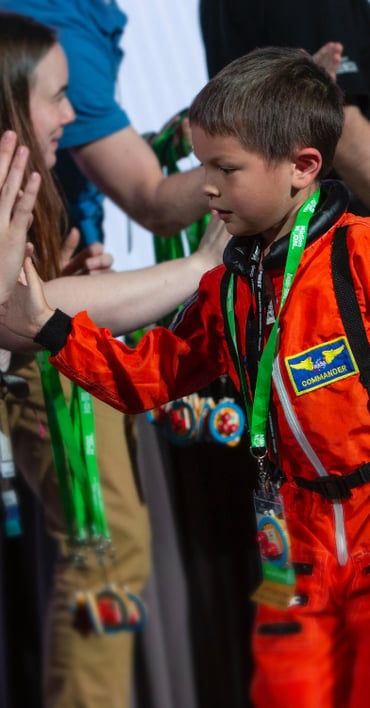 FIRST® LEGO® LEAGUE DISCOVER
Discover is designed for 30+ children ages 4-6 in a classroom or structured after-school program. This playful introductory STEM program ignites their natural curiosity and builds their habits of learning with hands-on activities in the classroom and at home using LEGO® DUPLO® bricks.
FIRST LEGO League Discover Class Pack registration materials for the 2020 - 2021 season are unavailable due to high demand.
FIRST® LEGO® LEAGUE EXPLORE
FIRST LEGO League Explore participants (ages 6-10), guided by adult coaches, focus on the fundamentals of engineering as they solve fun, themed engineering challenges, gaining habits of learning along the way. This PLAYMAKERS season, students are harnessing their natural curiosity and using their critical thinking and imagination to explore what future spaces for play will look like.
In FIRST LEGO League Explore, teams of students focus on the fundamentals of engineering as they work together to explore real-world problems, learn to design, and code, and create unique solutions made with LEGO bricks and powered by LEGO® Education WeDo 2.0.

NEW: FIRST LEGO League Explore at Home adapts the PLAYMAKERS season content for remote learning environments so each child can work independently using the PLAYMAKERS Explore Set and online modules created for the remote learning platform Seesaw, while guided remotely by educators and coaches (no LEGO® Education WeDo 2.0 required). Check out the Explore Guide for Distance Education for how to incorporate into your learning environment - North America version | Outside North America version

Explore is available as an individual team option, or for 30+ children in a classroom or structured after-school program.
A group of 2-6 students (ages 6-10) and at least two adult coaches make up a FIRST LEGO League Explore team. No technical experience is required, and our guides outline each of the 12 sessions, providing 12-16 hours of guided activities for teams.
Please note FIRST does not match children to existing teams due to our privacy policy. We encourage individuals looking for a team to contact their local schools, libraries, or youth organizations that may have a team in place or interest in starting one.
Season registration ($99) includes the 2020-2021 team participation fee, exclusive PLAYMAKERS Explore Set, Engineering Notebooks for each student, and a Team Meeting Guide for coaches.
Your team will also need a reusable LEGO Education WeDo 2.0 Core Set ($205), which can be purchased through FIRST. We also recommend an electronic device, such as a laptop or tablet, for your team to research their Challenge and code their robot model.
Does not include applicable tax or shipping.
Explore can also be implemented for 30+ children in a classroom or structured after-school program.


The FIRST LEGO League Explore season culminates with Festivals, where students share what they've learned with volunteers, friends, and family, and showcase their team models and posters. Festivals vary by region and run from November – April.
FIRST Program Delivery Partners run local FIRST LEGO League Explore Festival events, which may include physical, remote, or a combination of physical and remote elements. Team Registration does not guarantee that events are available in your area. Partners may charge an additional fee to participate in their events, and those fees are set and collected by the Partner.
FIRST IS More than just robots…
Evidence from our ongoing longitudinal study is demonstrating that FIRST is meeting its mission goals to increase the number of young people interested in STEM – and their interest extends beyond their participation in the program to their educational and career choices. In addition to gains in STEM outcomes, FIRST participants develop skills in teamwork, problem solving, and communication, preparing them for success in school and the future workforce.